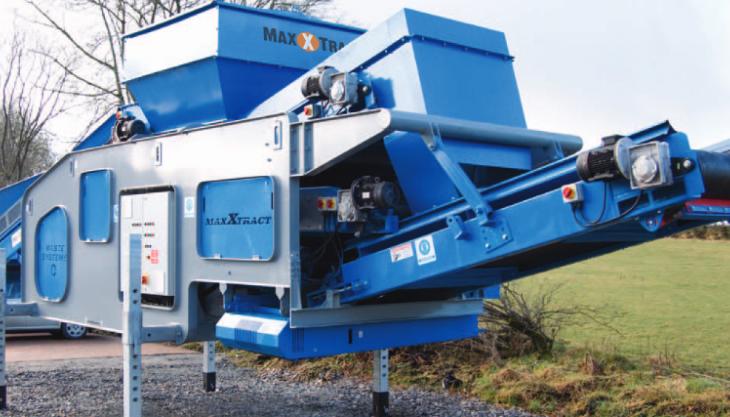 Company to show wide range of equipment for sorting, separating, screening and reducing waste
OFFERING recycling products for sale or rent across the UK, Worsley Plant will be showing how 100% sustainable recycling of materials is achievable with their extensive range of equipment for separating, reducing and screening waste. 
The CIWM award-winning Max Xtract and Flex Xtract density separators are specifically designed to process waste down to the smallest possible size. With their superior processing capabilities, the machines can separate out material of value to generate extra revenue for waste companies, whilst reducing the volume of material disposed of to landfill.
Worsley Plant will also be showcasing their comprehensive range of hydraulic attachments, all of which are suitable for use in the waste and recycling industries. These include crushing and screening buckets from REMU and MB, as well as sorting grabs from Rotar, and their newest product addition – the Lehnhoff Variolock quick-coupler system, which allows excavator attachments to be changed in seconds from the comfort and safety of the cab.
Juliet Perrett, Worsley Plant's sales and marketing manager, commented: 'All of our product ranges can be configured to meet the criteria of just about every waste-processing, recycling and waste-sorting application you may encounter. This level of flexibility means that most customers take delivery of unique solutions that have been created especially for their needs.
'Our unique products have a triple focus of reducing landfill, increasing revenue from high-value material collection, and providing benefits for the environment.'
Stand: 5R 151