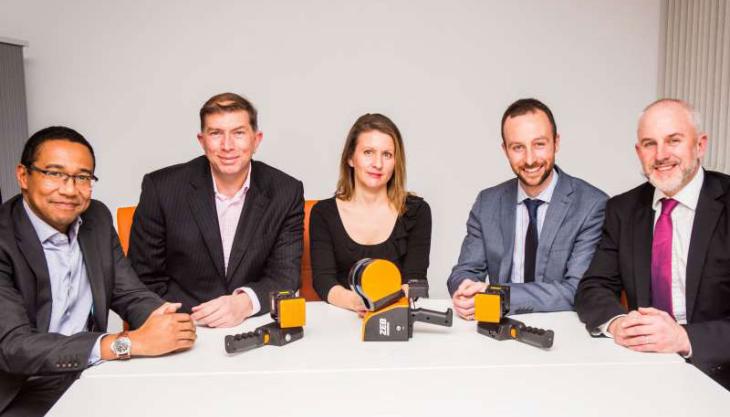 Mapping technology firm appoints new CEO, creates GeoSLAM Labs and secures £5.4 million investment

GLOBALl 3D mapping and monitoring technology specialists GeoSLAM say they have set the wheels in motion to achieve ambitious global growth plans with the appointment of new chief executive officer Shelley Copsey, the creation of GeoSLAM Labs, and the securing of a £5.4 million investment.

With a wealth of experience in the commercialization of early-stage technologies, Ms Copsey, who has held a position on the GeoSLAM board since July 2017, has been involved in the recruitment of a new executive team over the last year and will focus on developing new and existing scalable products and solutions.

This includes the recent launch of GeoSLAM's next generation in hand-held scanners, the ZEB-HORIZON, which is capable of rapidly capturing intricate indoor and outdoor measurements from up to 100m away.

GeoSLAM Labs will be led by the company's founder, Graham Hunter, with the aim of expanding its research and development capabilities to rapidly build and bring to market new sensing technologies and geospatial analytics platforms.

The significant growth vision for the company is also supported by the cash injection provided by Frontier Development Capital (£1.4 million) and Clydesdale Bank (£4.0 million), to build on the recent merger with 3D Laser Mapping and further evolve GeoSLAM's 3D mobile mapping and monitoring technology.
Explaining why she was so excited to join the GeoSLAM team, Ms Copsey said: 'Taking on this position at such an important period of the company's growth and incorporating the best assets of 3D Laser Mapping to drive our future success is a huge honour and I see immense opportunity for the merged businesses.

'I want to keep data capture and analysis at the core of the business, with a focus on increasing our understanding of how our customers use this information and creating solutions to solve their problems.
'GeoSLAM have the perfect mix of amazing people with a huge amount of talent and market-leading assets, so I'm really looking forward to leading the firm's expansion into new and existing markets across the world.'

Graham Hunter added that he too was looking forward to supporting the company's next phase of growth. 'Our research and development capability, which exists both in our core business and within GeoSLAM Labs, will enable us to enhance our technology offerings looking at the solutions of the future,' he explained.
'These innovation initiatives are key to remaining the market leader in 3D mapping and insight, and I look forward to working together to scale the business for its next stage of growth.'