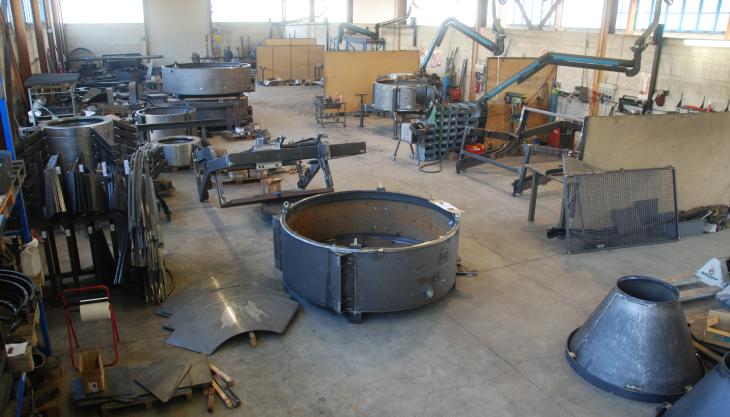 BHS-Sonthofen expand mixer range with acquisition of Italian manufacturer Eurostar Concrete Technology
GERMAN machinery and plant engineering specialists BHS-Sonthofen have acquired Italy-based Eurostar Concrete Technology SpA, manufacturers of high-quality planetary mixers for batch sizes up to 6,000 litres.
By purchasing the Italian manufacturer, BHS-Sonthofen have acquired a key technology in the building materials industry, expanding their existing twin-shaft batch-mixer portfolio with another widely used concrete mixing method and offering customers of both companies additional equipment and service flexibility.
'The combination of twin-shaft batch mixers and planetary mixers, as well as other types of mixers, enables us to respond more specifically to our customers' demands,' said Dennis Kemmann, managing director of BHS-Sonthofen.
'These requirements not only include a flexible choice of equipment for a wide range of tasks, but also a reliable and vast service network. Thanks to the integration of both companies, Eurostar customers will benefit from several additional BHS service hubs and a thorough spare parts management across the globe.'
Like the twin-shaft batch mixers from BHS-Sonthofen, the machines from Eurostar Concrete Technology have specially designed robust drives. In addition, the business models of both companies complement each other: Eurostar and BHS both act as manufacturers of mixers for end customers, plant manufacturers, and resellers.
'Among many others, this is a further reason why BHS-Sonthofen is the best partner for us,' explained Mario Zaccaron, managing director of Eurostar Concrete Technology. 'Both Eurostar and BHS-Sonthofen will equally benefit from the acquisition.'
Mr Zaccaron will remain as managing director of Eurostar Concrete Technology, ensuring the continuity of business activities from Eurostar's production facility near Udine, in Italy, with the aim of further improving and strengthening the company's position.