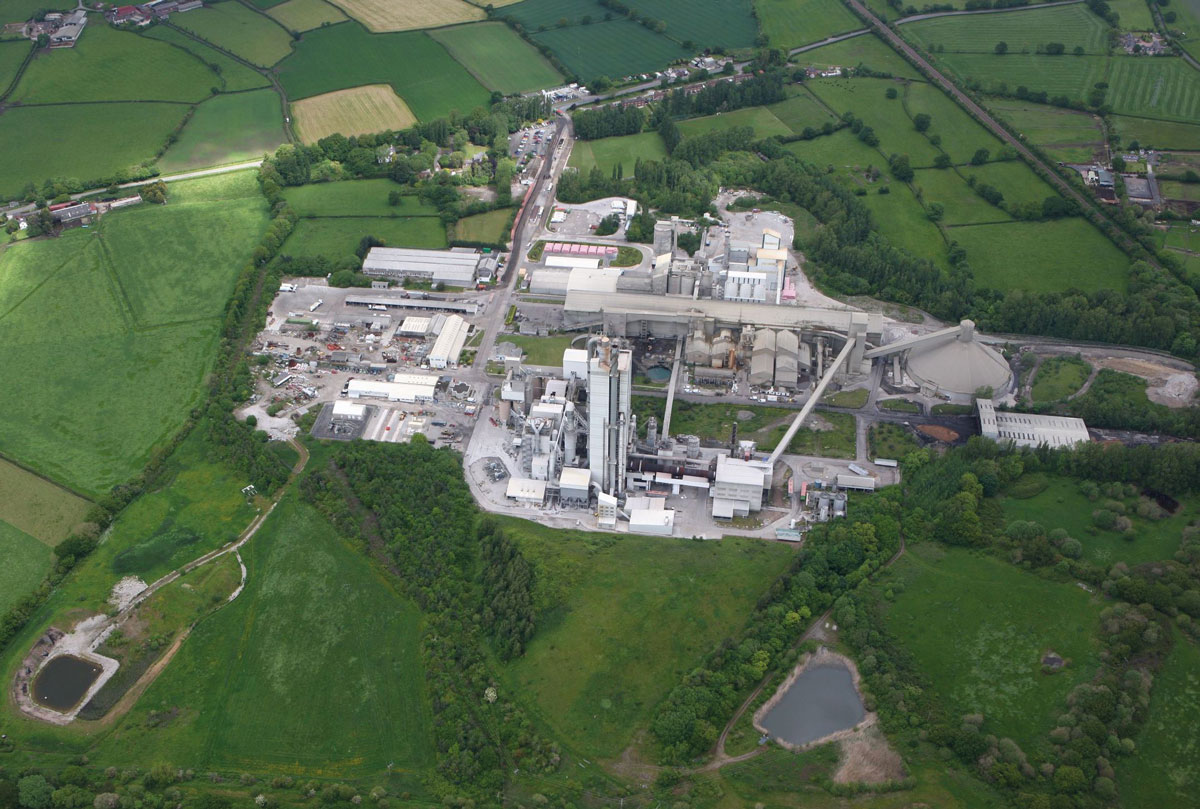 First published in the December 2022 issue of Quarry Management
Padeswood Carbon Capture and Storage (CCS) could deliver the first carbon-capture-enabled cement works in the UK, representing a major milestone for the global cement industry. Marian Garfield, sustainability director at Hanson UK, describes its ambitions and how it will link with the HyNet North West project as part of the UK's first low-carbon industrial cluster
Hanson are committed to reducing carbon emissions at every stage of their business and have already made significant progress, with annual carbon emissions less than half the level they were in 1990. But the company's ambition of reaching net-zero carbon emissions by 2050 can only be made a reality if it is able to utilize carbon capture and storage (CCS) technology.
Cement production is energy intensive and Hanson's cement business is the source of more than 90% of all of the company's CO2 emissions, making it a key focus of Hanson's decarbonization plans. Of these emissions, around 70% come from the chemical processes involved in the material's production, which cannot be reduced by using low-carbon or renewable energy sources. As a result, the only way to produce the cement needed, without emitting large amounts of carbon, is to capture and store these emissions, removing them from the process completely.
To this end, Hanson UK are proposing to invest around £400 million to build an industry-leading carbon-capture facility at their Padeswood cement works, near Mold, in North Wales. It would capture the CO2 produced during cement manufacture before it enters the atmosphere, transporting it via the HyNet North West underground pipeline and storing it safely under the seabed. It is a safe and proven technology that has been around for many years and has already been implemented by Hanson's parent company, Heidelberg Materials, in Belgium, Germany, and Norway.
Earlier this year (August 2022) Padeswood CCS was shortlisted for funding as part of the Department for Business, Energy and Industrial Strategy's (BEIS) Phase 2 Carbon Capture and Storage Cluster Sequencing process, marking another step towards establishing the UK's first net-zero cement works.
If Padeswood is selected for funding, it would set the UK construction industry on a path to achieving the Government's binding Net Zero targets by capturing and storing 800,000 tonnes of CO2 each year and will allow Hanson to produce net-zero carbon cement as early as 2027. It would also secure 222 jobs, create 54 new highly skilled full-time roles, and up to 350 jobs during construction.
The scheme would be an integral part of the HyNet North West project, which aims to create the world's first low-carbon industrial cluster through its development of a hydrogen and CCS project. The HyNet region stretches from North Wales, through Cheshire, Liverpool, and Greater Manchester, into Lancashire and has the largest concentration of advanced manufacturing and chemical production in the UK, including Hanson's Padeswood cement works.
The UK Government recognizes the decarbonizing of industrial clusters as an essential part of the journey to Net Zero – as described in its 10 Point Plan for a Green Industrial Revolution – and HyNet North West would deliver 80% of the national target of 5GW of hydrogen production and 100% of the national target for CCS capacity when the scheme is fully operational.
The HyNet North West project also includes production, storage, and distribution of low-carbon hydrogen, which will help to decarbonize other industries whose CO2 emissions primarily come from fossil fuels. The project, led by Progressive Energy, is being developed by a consortium of regionally located partners, including Cadent, Eni UK, Essar, INOVYN, and the University of Chester, as well as Hanson.
The project has the potential to reduce regional CO2 emissions by up to 10 million tonnes – including up to 800,000 tonnes from the Padeswood plant – every year by 2030; the equivalent of taking 4 million cars off the road.
Hanson are also involved in an additional BEIS-funded carbon-capture project at their Ketton cement works, in Rutland.
Part of the Government's Net Zero Innovation Portfolio, the multi-industry project will see C-Capture's carbon-capture technology implemented at several sites across the country. The process uses a solvent to selectively capture the CO2 produced and requires less energy than other carbon-capture technologies, significantly reducing its cost.
Hanson's involvement in the project is another example of the company's commitment to developing new technologies to help the UK achieve its net-zero goals, which cannot happen without the building materials we use being carbon neutral.
CCS represents a major stepping-stone to supporting the decarbonization of the construction industry, reducing the embodied carbon in building projects such as homes, schools, and hospitals, as well as in key infrastructure projects such as wind farms, tunnels, and roads.