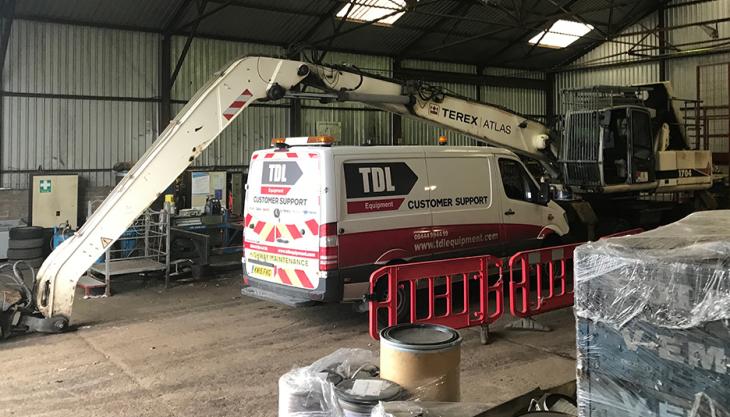 Withdrawal of sales and support for Sany, Genie and Mecalac products and closure of Coatbridge facility
TDL Equipment have announced the termination of their dealership relationships with Sany, Genie and Mecalac and are to close their Scottish facility in Coatbridge, North Lanarkshire. The company says its future focus will be on Atlas products in the scrap and waste industries.
Citing 2019 as a challenging year for the industry, Andrew Taylor, dealer principal with TDL Equipment, explained: 'Brexit uncertainties have delayed investment on infrastructure with the knock-on effect that customers are also holding back on purchasing capital equipment. Since July, sales of excavators have dropped considerably over previous years' sales.
'Sany have recently announced that they will be setting up a UK office and will be looking for more dealers; this removes the exclusivity that we enjoyed. This change means we have had to review how we cover Great Britain and have decided, in the best interest of TDL, to withdraw from selling and supporting this product with immediate effect.
'For Scottish customers, we have had to make the hard decision to close down Coatbridge; this will be completed by the end of January. On the back of the Sany decision we have also decided to terminate our current dealership relationships with Genie and Mecalac. We are working with all three companies to support a smooth transition to other dealers.
'TDL's future focus will be on Atlas products in the scrap and waste industries covering Great Britain,' said Mr Taylor.