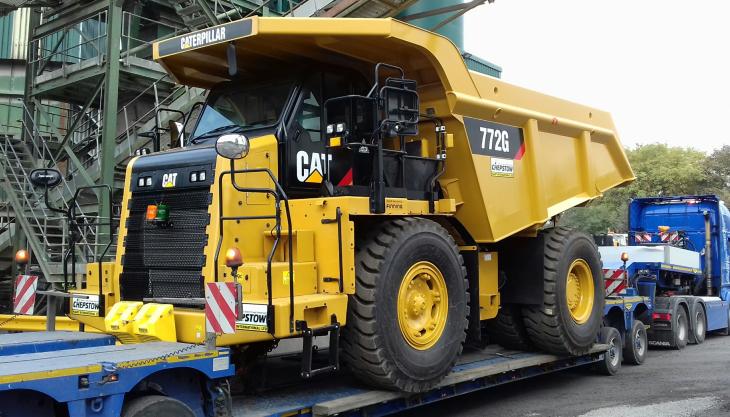 Company invests £33.5 million in more than 140 front-line contracting fleet machines in 2018
CHEPSTOW Plant International have invested £33.5 million in their contracting fleet over the past eight months, resulting in the company's largest single-year investment to date.
The privately-owned minerals and aggregates contractor has increased its overall fleet by 20%, bringing the total number of front-line contracting machines to more than 400.

Almost 70% of the new machinery comes from a £20 million investment in new Volvo machines, more than half of which (c.60%) are articulated dumptrucks (ADTs).

Chepstow Plant have also invested a further £13.5 million in around 40 other machines, including 30-tonne Bell ADTs, Caterpillar D8 bulldozers and 50-tonne rigid dumptrucks, and 70-tonne Komatsu excavators.

With the investments serving to underline the company's commitment to building and improving on longstanding partnerships with key OEMs, Chepstow Plant say these evolving partnerships allow them to remain at the forefront of industry-changing improvements in safety technology, which this year has seen the introduction of state-of-the-art inclinometers and on-board telemetry systems.
John Corcoran, managing director of Chepstow Plant International, said: 'Following this year's substantial investment, 85% of our main contract fleet is now less than three years old and 65% is less than two years old.
'Our modern fleet not only reduces client downtime, but also gives our clients peace of mind that our machines carry the most sophisticated health and safety technology available, whilst providing optimum fuel-burn efficiencies to help lessen the environmental impact of our industry.'
Mr Corcoran added: 'With an expected positive work portfolio in 2019, we are close to agreeing further substantial investment packages for the year ahead.'