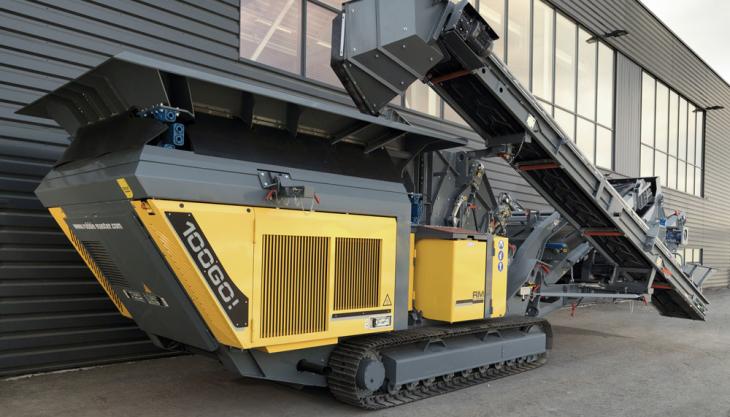 Company enhances its recycled materials portfolio with new RM100GO! impact crusher
SRC Aggregates Ltd (SRC), one of the largest aggregate, topsoil and concrete producers in Essex, own and operate multiple quarries in and around the county. The aggregates producer supplies a diverse range of materials and services for construction and civil engineering projects across the UK.
To help them continue to produce high-quality recycled aggregates, Dan Flack, director of Sales for Red Knight 6 (UK distributors for Rubble Master), had been in discussions with SRC for a period of time on the advantages of adding an RM impact crusher to the SRC range. 
After a week-long hire of the RM impactor, RK6 monitored the machine to supply a full report on production and wear factor on washed flint stone that had to be crushed down to create smaller aggregate sizes.
With RK6's extensive knowledge on the advantages of impactors over other forms of crushing, and also their confidence in Rubble Master's design and performance of their impact range, they believed that an RM100GO! impactor would be a cost-effective addition to the SRC recycling equipment fleet. 
The additional advantages are the ability to crush numerous other materials in the quarry such as concrete, asphalt and construction and demolition waste. A spokesman for SRC commented: 'The machine fits well into our business plan going forward due to its versatility to crush numerous materials and to whatever finished size we require.'