New environmentally friendly equipment from BooBoo Plant Hire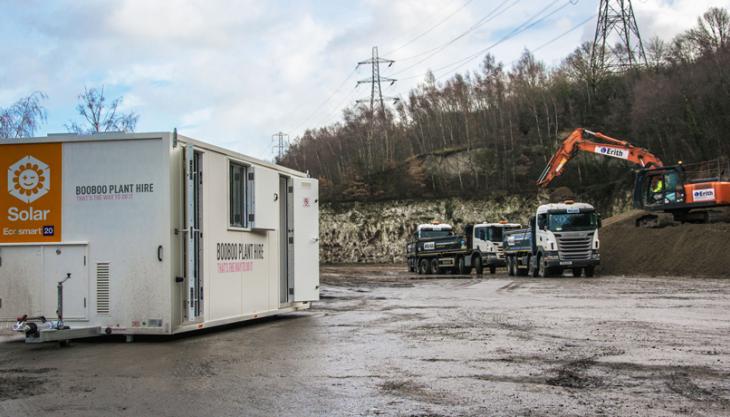 Hertfordshire-based firm increases rental offering to demolition sector with new EasyCabin Ecosmart mobile welfare units 
WITH strong links to the demolition and construction markets in and around London, BooBoo Plant Hire have taken the decision to increase their fleet of solar-powered equipment, as their customers continuously seek eco-friendly, low carbon emissions machinery. 
One of the rental firm's initial investments in low-emissions products is with the EasyCabin Ecosmart 16 and 20 solar-powered welfare units developed by AJC Trailers. The Ecosmart range is an advanced site welfare unit featuring hybrid technology that delivers sustainable energy to power the electrics while also conserving the sun's power when available.  
The Ecosmart 16 and 20 facilities are fitted with a unique, patent-pending slow box with 'on demand' power usage combined with a further patent pending eco water system, which ensures hot water is always available without the need to start up the generator. 
'We have started to add the solar powered units to our fleet as we believe that with the increasing focus on emissions, particularly in London, these will be in big demand,' said Terry Guilder, director of BooBoo Plant Hire. 'We find that they are the most reliable, cost-efficient and just as importantly, the back-up and support is exceptional.' 
The company operates a fleet of 13- to 40-tonne excavators, mini diggers and dust-suppression systems suitable for both small and larger jobs, as well as a wide range of demolition attachments. BooBoo Plant Hire are confident that solar is the way forward and have just started to add solar-powered lighting towers to their portfolio of equipment.