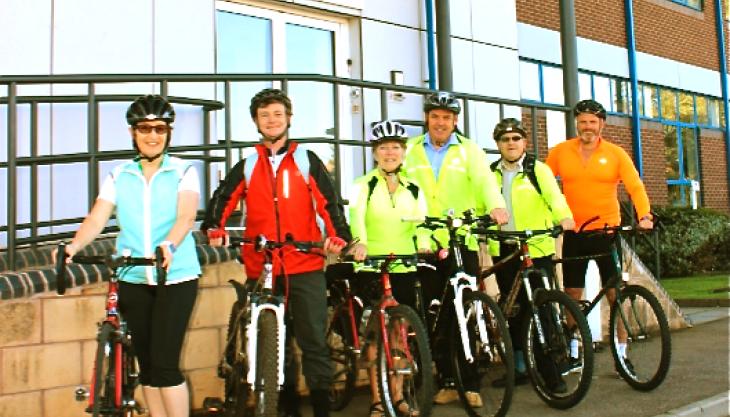 Staff take part in national event to encourage more people to regularly commute to work by bicycle
KEEN cyclists at Wiltshire-based Hills Group have been encouraging their colleagues and other cycling enthusiasts to join them in giving up four wheels for two as they take part in today's national Cycle to Work Day.
Hills' chief executive, Mike Hill, said: 'Cycling to work is becoming more and more popular for employees within The Hills Group and we are delighted to be supporting Cycle to Work Day.
'The number of our employees who are taking to two wheels to get to work is steadily increasing and we have supported this by installing shower facilities and more bike storage at most of our offices.
'We also encourage employees to take advantage of the Government's incentive scheme, which offers savings of up to 42% off new bikes and accessories where the primary use is for commuting to work.'
Cycle to Work Day is a national event that encourages everyone to cycle to work for at least one day and has the aim of getting 1 million people to regularly commute to work by bicycle by 2021.