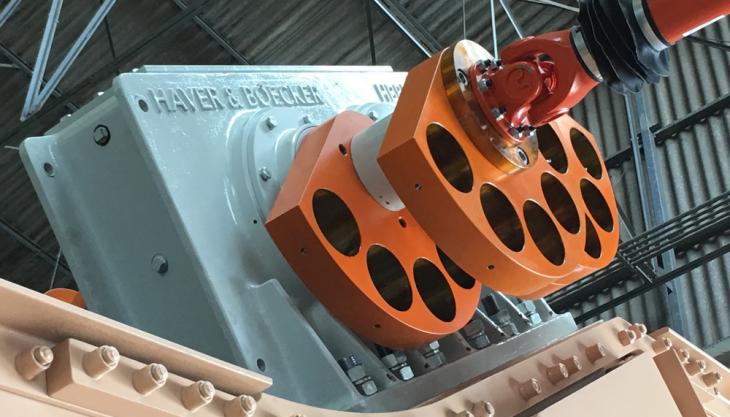 Latest four-model range offers upgraded safety, long service life and customization options
HAVER & Boecker have introduced their own brand of exciters, offering four models each with eight possible weight configurations. The exciters have been designed to drive the movement of vibrating screens whereby engineers fine-tune the units to ensure the screen has the correct static moment – or pull – for optimal screening performance in each application on any size of machine.
According to Haver & Boecker, the new exciters offer the largest static moment range on the market. The exciters also feature robust engineering that reduces maintenance requirements due to their long wear life, which, in turn, leads to more uptime and increased productivity for the screening equipment operator.
The Haver exciters contain dedicated spherical roller bearings designed specially for vibrating screens. The bearings include an optimal combination of oil and grease to reduce the operating temperature.
In addition, in partnership with a premium manufacturer of bearings, seals and lubricants, Haver & Boecker have developed an advanced sealing system for the exciters that features an oil deflector and mechanical labyrinth. The company has also designed all of the exciters' components using analytical calculations and finite element analysis, resulting in accurate measurements that deliver reliability.
The Haver exciter comes standard on all new Tyler XL-Class vibrating screens. Customers can purchase the components for use on any brand of vibrating screen that uses exciter technology, and Haver's service division offers refurbishments for all brands of screens, including the installation of the exciter models.