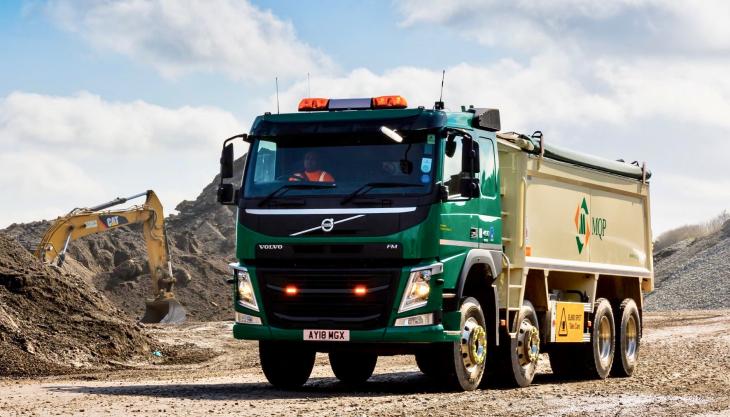 Funding to be used to develop aggregates and asphalt net-zero roadmap for MQP's Cliff Hill site
HANSON have secured funding to develop a net-zero carbon roadmap for their Midland Quarry Products (MQP) Cliffe Hill Quarry and asphalt plant, in Leicestershire, as part of the BEIS Industry of Future Programme (IFP).
BEIS is providing £1.46 million, through its Net Zero Innovation Portfolio, for a scoping study carried out by engineering and project management consultancy Atkins to investigate options for decarbonizing 15 industrial sites across the UK.
The roadmaps will consider the most viable decarbonization options for each site, including new technologies such as carbon capture and utilization, and the feasibility of fuel switching, upgrades, process changes, and energy optimization.
Marian Garfield, Hanson UK's sustainability director, said: 'The funding we have received from BEIS will help inform and speed up the development of a decarbonization roadmap at Cliffe Hill – a first for an aggregates/asphalt operation in the UK – and will also help us meet our overall ambition to be a net-zero carbon business by 2050.
'This industry-leading project will allow us to evaluate various carbon-reduction options and test their effectiveness in a live environment. There is huge potential to upscale the results: Hanson alone have around 80 aggregate and asphalt sites and there are a further 800+ quarries and asphalt plants within the UK as a whole.
'We expect many of the findings will be able to be implemented across all our sites – and others in the sector – as part of the industry's commitment to support the Government's net-zero ambitions, maximizing the value for money of the BEIS funding.'