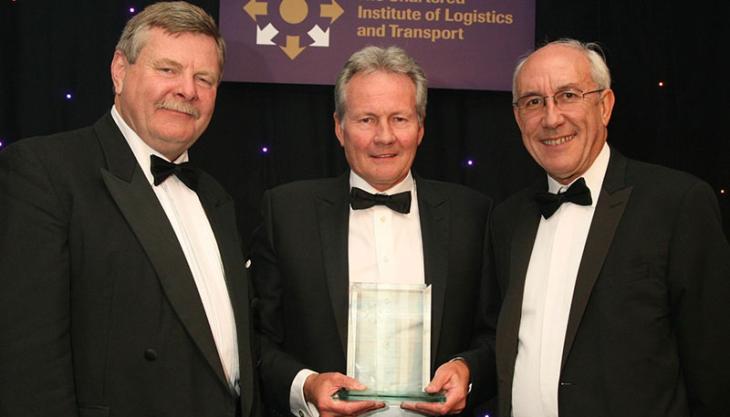 Infrastructure services company wins logistics award for extraordinary commitment to road safety
FM Conway picked up the 'Vulnerable Road Users Safety' category at this year's Chartered Institute of Logistics and Transport (CILT) Annual Awards for Excellence.
The award seeks to recognize a company with a large commercial vehicle fleet that has made an extraordinary commitment to road safety.
This year's award was sponsored by Transport for London and presented to FM Conway's chief executive, Michael Conway (centre of picture), at the Lancaster London Hotel in front of more than 500 leading professionals from across the transport sector.
Over the past two years FM Conway have undertaken a major retrofit programme to fit safety equipment to their fleet of HGVs, including the latest cycle-safe technology, such as side sensors, cameras and improved mirrors.
In 2014 the company: was the first in the country to be awarded the new ISO 39001 road safety accreditation; secured RoSPA and FORS Gold Awards; and reduced accidents across the business by 60%.
Michael Conway said: 'Despite making up only 4% of overall traffic, HGVs were involved in 53% of cyclist deaths on London's roads between 2008 and 2012. This is a wholly unacceptable statistic and one that we as an industry need to tackle.'
He added: 'We are pleased to have been given this award in recognition of the hard work we've done to make London's roads a safer place to be, but the work doesn't stop here. We are continuing to invest in the safety of our fleet and we urge all other businesses that operate commercial vehicles, in construction and in other sectors, to do the same.'