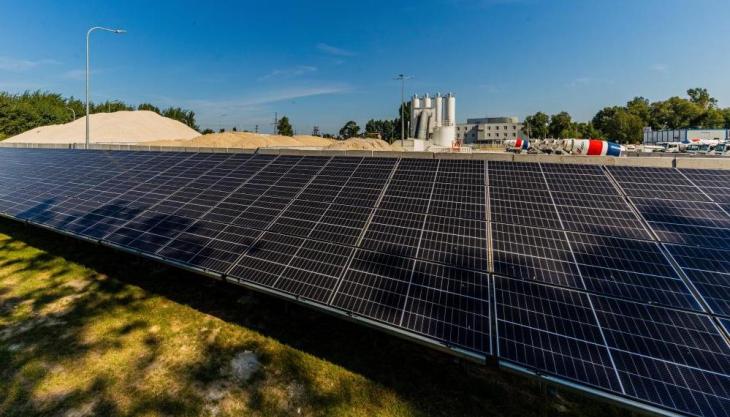 Company invests in new photovoltaic installation in Pruszków as part of 'Future in Action' strategy

CEMEX have invested in a new 50kW photovoltaic installation at their ready-mixed concrete production plant in Pruszków, Poland, further demonstrating the company's commitment to its ambitious climate goals and 'Future in Action' strategy.
The energy produced at Pruszków will be used entirely by the plant, reducing its carbon footprint, and the installation of similar facilities is planned at other locations. CEMEX have also developed a model for evaluating the efficiency of photovoltaic installations, taking into account the location and technical conditions of individual plants.
'We are actively addressing the climate challenge by decarbonizing our processes. The key to realizing our ambitious goals is finding and implementing new low-emission products as well as more sustainable technologies and construction solutions,' said Michał Grys, director of the Materials Division at CEMEX Poland.
'Photovoltaic farms are another investment by CEMEX Poland in renewable energy sources. Currently, much of the electricity used in our aggregate quarries, cement plants and many concrete factories comes from renewable sources.'