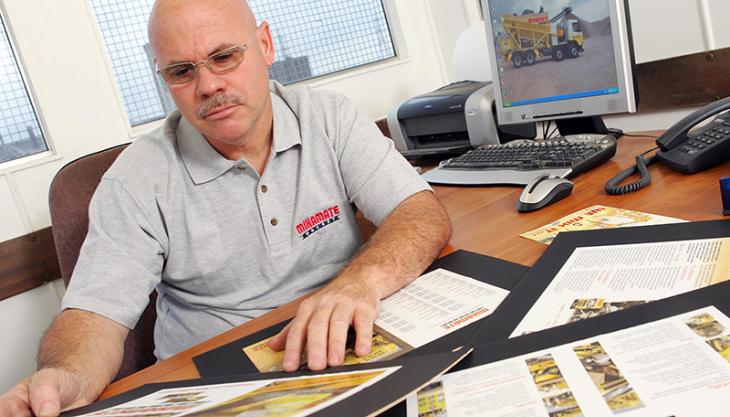 BSA aiming to increase road safety with launch of Industry Charter and Declaration of Adherence
THE Batched on Site Association (BSA) has announced the launch of its first-ever Industry Charter, including a Declaration of Adherence to be signed by all members.
The BSA is the self-regulating body representing the UK's mobile batching plant operators, colloquially known as 'volumetrics'.
With more than 700 volumetric trucks now in operation throughout the UK, the sector represents about 200 UK businesses and contributes approximately £170 million to the UK economy.
Due to the specialist nature of mobile batching plants, these vehicles operate outside a small number of regulations which apply to HGVs, but with the intention to proactively increase road safety, the BSA has implemented a number of new obligations on its members.
Earlier this year, the Association appeared before Parliament's Transport Select Committee to discuss its contribution to improving cycle safety on Britain's roads.
The new Charter, which was originally handed out to BSA members in May, represents an evolution of the Association's original Code of Practice, which has been maintained and updated since the BSA's formation in 2007.
The Charter clearly sets out the legal status of volumetrics and provides good-practice guidance in a number of areas, including vehicle maintenance, safe loading, and driver training. It also provides specific guidelines on the introduction of under-run bars to increase cycle safety.
The Declaration, which all BSA members must abide by, confirms that members will, among other requirements, undertake: regular maintenance safety inspections; daily pre-use inspections; will not operate vehicles over design weight; and operatives will be HGV qualified and receive annual refresher training.
Chris Smith (pictured), managing director of Mixamate and chairman of the BSA, said: 'The mobile batching plant sector has come together to promote high standards of operation and safety in its area of the industry. Our new Industry Charter lays down a clear marker to those operating mobile batching plant vehicles, putting safety and accountability high on the agenda.
'We will continue working closely with our members to evolve and improve safety standards within the industry, and the launch of our first official Charter marks a significant step in a move towards clearer guidelines.'