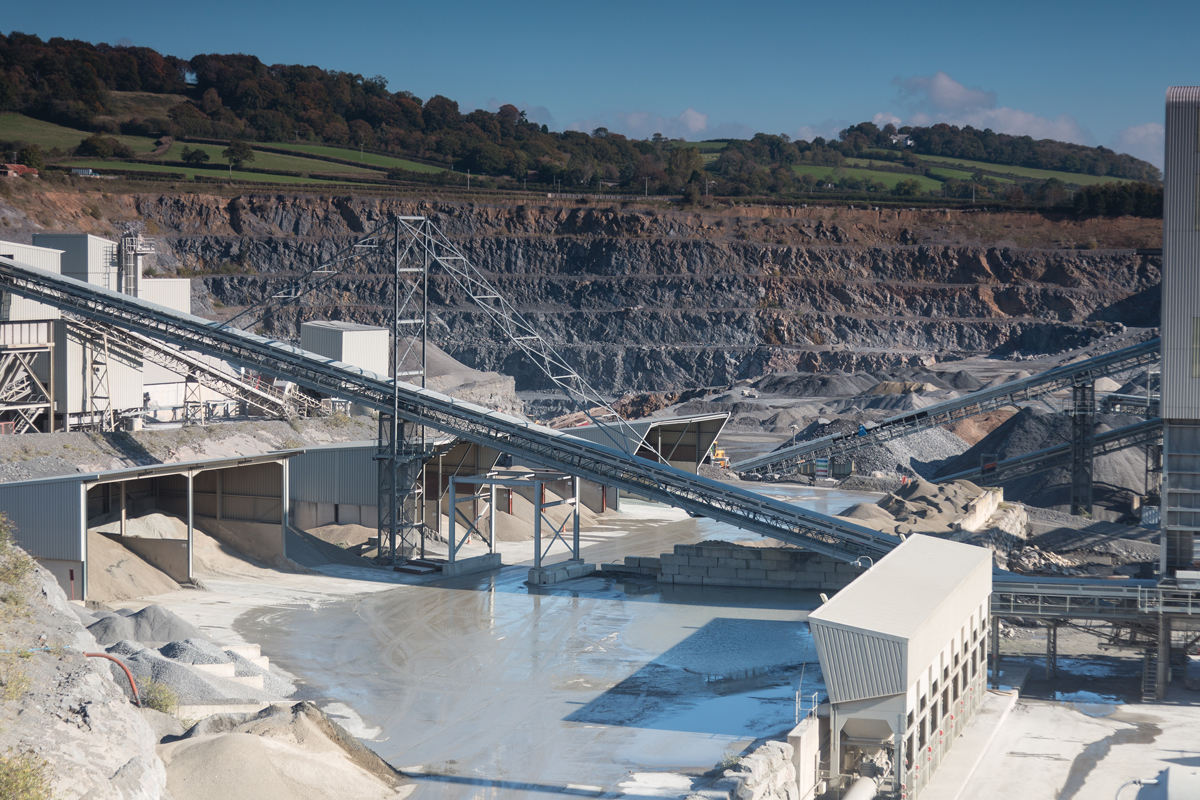 First published in the January 2020 issue of Quarry Management 
Rema Tip Top's 'Conveyor Confidence Through Understanding' project
The Institute of Quarrying (IQ) champions safety in the mineral products sector through the continuing professional development (CPD) of operatives and operators. This encompasses everything from the overarching responsibility of operators to achieving Target Zero, to personal awareness of potential hazards such as conveyor safety.
The conveyor has long played an integral part in efficient quarry operations. Dating back to 1892, inventor Thomas Robins began a series of inventions, including a conveyor belt for carrying coal and ore for Thomas Edison and his Edison Ore-Milling Company. Fast forward more than 100 years and much of the technology remains the same. Internationally, quarry operations still rely heavily on conveyor belts every day to transport materials into production. 
James Thorne, IQ's chief executive officer, observes: 'There are quite literally tens of thousands of miles of conveyors moving materials in our quarries. They are the workhorse of many operations, connecting extraction with processing. Understanding the associated risks is hugely important for safe working conditions.'
According to Rema Tip Top Industry UK Ltd, an estimated 18–20% of all recorded health and safety incidents in quarry operations result from conveyors, which points to an apparent sector-wide lack of conveyor competence.
Richard Solly, group health and safety director at Rema Tip Top, says: 'We recognized that across the industry there was a need to increase competence in relation to mechanical maintenance and a general understanding of belt conveyor safety.
'Belt conveyor training across the sector has been informal, usually passed on by colleagues who themselves have learnt from others. Along the way, basic concepts become misunderstood. Plus, with an ageing profile and historic inadequate succession planning, once widespread knowledge has become diluted.'
In an attempt to address the issue, Rema Tip Top Industry UK Ltd launched the project 'Conveyor Confidence Through Understanding' to support the professional development of mineral products employees with training, assessment and auditing packages. 
Mr Solly continues: 'With the overall aim to improve conveyor competence through an employee's personal development, we created a structured suite of training modules with industry-recommended technical practice guides and British Standards as the basis. To ensure a uniform approach by different trainers, we also developed a set of trainer notes to ensure course delivery remains consistent each and every time.
'The project has come on by leaps and bounds, with modules approved by the Mineral Products Qualifications Council (MPQC). In fact, the popular one-day course 'Conveyor Safety and Maintenance Essentials' counts towards six hours of CPD because of its high level of technical content. As a result, upon successful completion, a certificate is issued on behalf of the MPQC.'
Since its launch, Rema report that many mineral products organizations have adopted the project in their own business. 
Rema crowned an award winner
The Institute of Quarrying crowned Rema's 'Conveyor Confidence Through Understanding' project an award winner at the North of England IQ Excellence Awards. 
Winning in the 'Best Personal Development Project' category, the award recognizes initiatives that are aimed at supporting the professional development of employees at company or site level. Rema Tip Top Industry UK Ltd won with the judges expressing that the project has made a significant contribution towards some specific improved training practices and procedures.
Rema Tip Top managing director Andrew West says: 'We have been training our own team on conveyor safety to a high standard for a number of years. It is pleasing that we have been able to share this knowledge and understanding of the subject with our customer base, including the minerals processing sector. The fact we have been recognized for our efforts and won an award for this project is extremely pleasing and is testament to the team.'
IQ's James Thorne says: 'The depth of knowledge and support that this project can provide to businesses across the mineral products industry will bring benefits in better performance and a reduction in belt conveyor incidents. We strongly value the importance of continuing professional development, especially best practice when it comes to improving health and safety. Congratulations to Rema for the well-deserved win!'  
The IQ Excellence Awards celebrate the success of exceptional individuals, teams and projects around the UK. Award categories are aligned to the quadrants of the IQ Skills Wheel and recognize the positive impact professionals make across the country.
Regional IQ Excellence Award winners from Scotland, Northern Ireland, Wales and England automatically go forward to the National Excellence Awards to compete for the overall title in each category at Hillhead 2020. 
For further information visit: www.quarrying.org