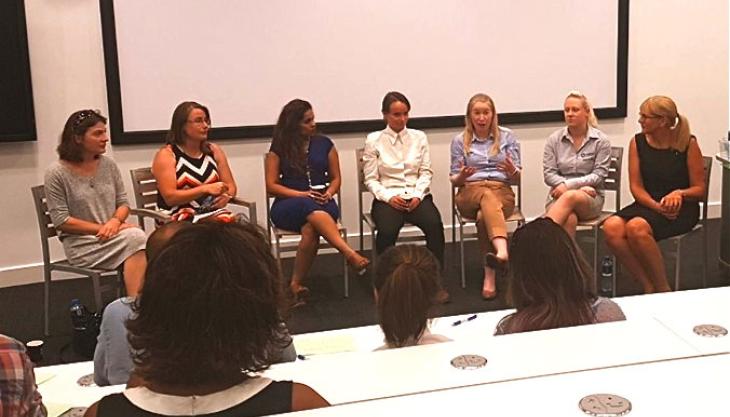 Two female mechanical engineers talk at University of Derby 'Pathways into Engineering' event
TWO female mechanical engineers from Tarmac talked at the recent 'Pathways into Engineering' event hosted by the University of Derby.
The event, which was aimed at inspiring girls aged 14–19 into rewarding and exciting careers, took place on 21 June, two days before the annual International Women in Engineering Day.
Professor Angela Dean, head of apprenticeships and quality for the College of Engineering and Technology at the University of Derby, hosted an engaging and motivational evening at which female engineers across various industries spoke about their different career paths.
Mechanical engineer Elaine Oke and mechanical engineering apprentice Abbey Finney shared their career paths into engineering and the cement industry specifically within Tarmac, showcasing and drawing upon the opportunities they have experienced with the company.
Speaking after the event, Elaine Oke said: 'We were delighted to represent Tarmac at such a fantastic event and talk about our careers and the support we've had from the business.
'With all the success of International Women in Engineering Day, this is very topical and we were very proud to share our success stories and champion our female colleagues.
'We're looking forward to promoting women in engineering even further across Tarmac and the wider industry.'
Elaine Oke and Abbey Finney were influential in supporting the activities Tarmac took to promote International Women in Engineering Day.
The company hosted local schools at various sites to showcase the opportunities available to young people, encouraging them to consider different career paths in the industry.