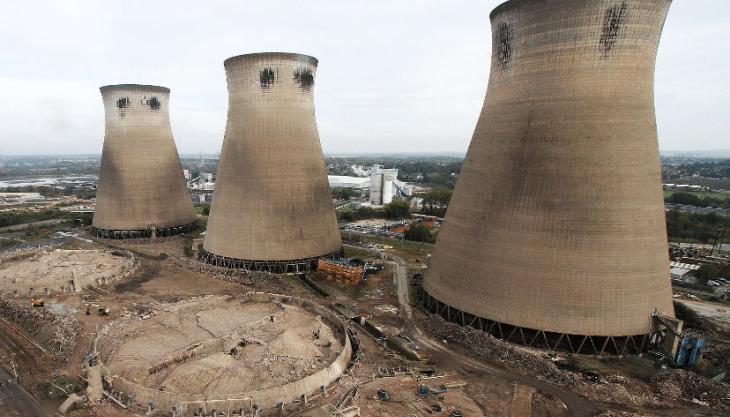 Company dismantles last of the cooling towers using controlled demolition explosives
KELTBRAY – UK specialists in engineering, construction, demolition, decommissioning, and remediation services – have successfully completed final demolition works at the Ferrybridge 'C' Power Station in West Yorkshire.
Three cooling towers were brought down at the former coal-fired power station, which was officially closed by owner SSE in March 2016. The success of the explosives demolition of the remaining structures has largely been the result of close collaboration between the project teams at Keltbray, SSE and major sub-contractors.
Keltbray carried out the blowdown in the evening of 17 March using controlled explosives, with a local exclusion zone in place to ensure safety.
In August 2021, COP26 president and the Rt Hon Alok Sharma MP had pressed the button to demolish two chimney stacks and the main boiler house at the site. Previously, five cooling towers were taken down in two separate blowdowns in 2019.
Paul Hook, SSE Thermal's project manager for Ferrybridge 'C' Power Station, commented: 'The demolition project has been a significant undertaking and this event represents the culmination of years of planning. For the Ferrybridge community, it is another poignant moment with the power station having played a vital part in so many people's lives.
'However, it is important that we move towards a low-carbon future to meet our net-zero targets. For the final blowdown at the site, we engaged closely with local residents, Wakefield Council, West Yorkshire Police, the Highways Agency and the Civil Aviation Authority to ensure a safe and efficient demolition.'