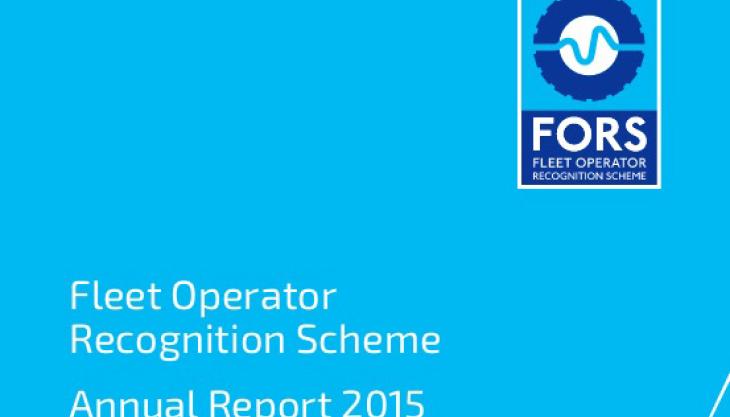 Fleet Operator Recognition Scheme achieves significant success in development and growth 
THE Fleet Operator Recognition Scheme (FORS) has released its Annual Report for 2015. The document reports on the first year of the scheme under the management of the FORS Community Partnership and details the activities, development and growth of the award-winning scheme.
The report highlights the significant successes in the development of the scheme in 2015, during which FORS experienced significant growth across the UK, with a 32% increase in accredited operators.
Key highlights detailed in the report include:
Development of a Governance and Standards Advisory Group (GSAG) to advise on the development of the FORS Standard
Establishment of a fully trained audit team which grew from 23 to 50 individuals by the end of 2015
Programme of 44 UK-wide FORS Practitioner workshops launched
315% growth in Gold accredited operators
More than 207,000 vehicles operated by FORS-accredited organizations
More than 33,000 warning signage stickers issued
102 FORS Practitioner workshops delivered
136 new FORS Practitioner qualifications awarded
1,493 managers and supervisors trained
20,000 e-learning modules completed. 
Commenting on the release of the report, FORS Community Partnership director John Hix said: 'The FORS Community Partnership recognizes that we are privileged to have been selected to drive the development and growth of FORS.
'Our vision is to enable all fleet operators to attain and maintain the best possible level of productivity and efficiency with the least impact on society and the environment, and to facilitate continuous improvements in operating standards.'
He added: 'The depth of support for FORS across the UK has been overwhelming and I would like to thank the entire community of FORS operators, suppliers and supporters for their ongoing support.'
To view the annual report in full, visit: www.fors-online.org.uk