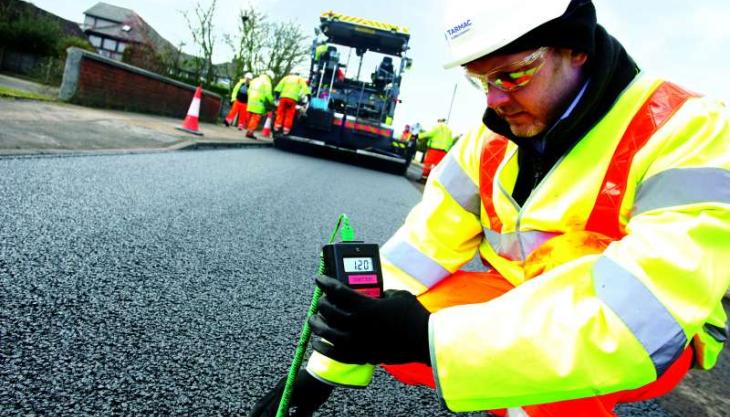 Annual analysis of the GB asphalt industry covering the market in 2021 now available
BDS Marketing Research have published their latest annual report on 'Estimated Outputs of Asphalt Plants in Great Britain'. The 2021 report is an update of a report produced annually for over 25 years that provides output estimates and market share information for every asphalt plant and producing company operating in Great Britain.
The latest report confirms the asphalt market has gradually recovered after witnessing a sharp fall in outputs during 2020, due to the impact of the COVID-19 pandemic. In 2021, BDS estimate the asphalt market in Great Britain to be nearly 28 million tonnes, an increase of 3 million tonnes since 2020. They also found a total of 260 asphalt plants, operated by more than 30 separate companies, produced asphalt in the UK during 2021.
The latest report also confirms Tarmac as the largest producer of asphalt in Great Britain. In 2021, the GB asphalt market was dominated by four producers – Tarmac, Aggregate Industries, Hanson, and Breedon – who between them accounted for nearly 80% of the total asphalt market.
The report provides analysis and estimates down to individual plant level, summarized at county, regional and national levels, including market shares by company.
Annually, BDS produce a suite of output focused reports detailing estimated outputs and market share information for a range of sectors, including: 'Pits & Quarries and Marine Wharves in Great Britain' (2021); 'Ready Mix Concrete companies in Great Britain' (2021); and 'Movements of Aggregates from Rail Depots in Great Britain' (2021).
For more information or to purchase a copy of any of the identified reports, including 'Estimated Outputs of Asphalt Plants in Great Britain', email: contact@bdsmarketing.co.uk