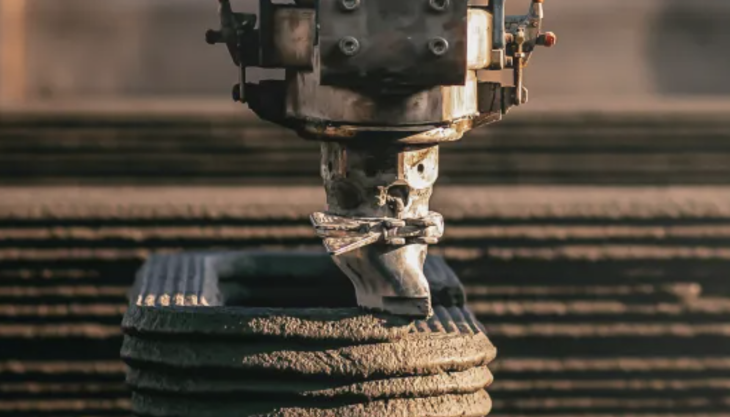 Company aims to advance innovative range of proprietary TectorPrint 3D concrete printing inks
HOLCIM have invested in COBOD International, a global leader in 3D construction printing, to advance world-class 3D printing materials, robotics, and automation. Building on their collaboration with COBOD since 2019, Holcim aim to further advance their innovative range of proprietary ink TectorPrint, tailored for 3D concrete printing.
Holcim and COBOD have already successfully collaborated on a range of innovative building projects, from 3D-printed windmill tower bases with GE, to the world's first 3D-printed school in Malawi and Africa's largest 3D-printed affordable housing project in Kenya.
Edelio Bermejo, head of global R&D, said: 'At Holcim, we are continuously expanding our range of building solutions to build better with less, working to improve living standards for all in a sustainable way. 3D concrete printing will help us meet these goals. In close collaboration with COBOD, we look forward to expanding our TectorPrint range of proprietary 3D printing ink.'
Henrik-Lund Nielsen, founder and general manager of COBOD International, said: 'I am proud to have Holcim, a global leader in innovative and sustainable building solutions, as an investor in COBOD. They are already an important partner of ours and their focus on making cities greener, building smarter infrastructure, and improving living standards is well aligned with our mission at COBOD. With Holcim on board COBOD now cover distribution, applications, and materials in 3D construction printing, and together we will be able to shape the future of 3D printing in construction.'
Holcim's TectorPrint is an innovative 3D printing ink range that can be tailored for complex applications from residential buildings to infrastructure. Empowering smart design, 3D printing can reduce material use by up to 50% to build better with less, with no compromise in performance.