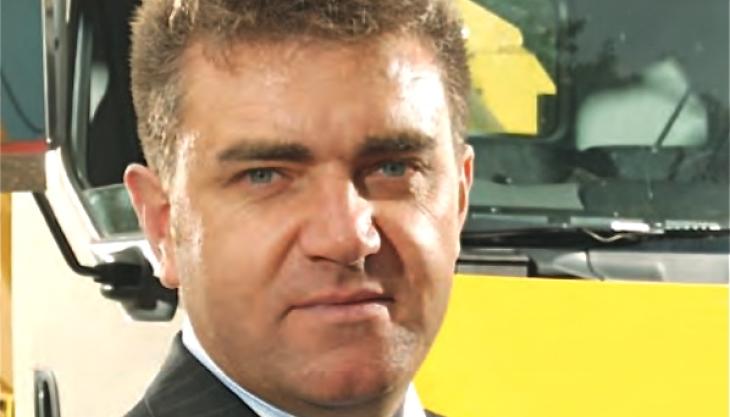 Company's UK businesses fully supportive of new recommendations to tackle 'diversity deadlock'
ACTION from business heads, industry sectors and the Government is urgently required to drive a more diverse and inclusive uptake of earn-and-learn placements, according to The 5% Club in its new report, 'Breaking the Deadlock,' published today (20 June).
In the report, members of The 5% Club also detail 'top tips' to help companies offering earn-and-learn opportunities to attract, identify and retain candidates from every background – critical for both a strong society and strong economy.
Eurovia UK, who joined The 5% Club in 2017 and are fully supportive of its recommendations released today, say they are well on the way to achieving their own goals and these targets; recruiting apprentices, trainees and graduates across a range of disciplines as well as offering a range of development opportunities for their management in unconscious bias and other diversity-related subjects.
'Breaking the Deadlock' involved consultation with members of The 5% Club and provides recommendations for tackling the 'diversity deadlock' in the UK's workforce to ensure a diverse talent pipeline. According to The 5% Club, there are three key drivers for change:
Business heads must demonstrate an unequivocal lead – improving the collection of diversity data should be a priority in order to set targets and measure progress
Sectors must co-ordinate their approach to maximize impact. At present, a range of activities take place in a piecemeal fashion
Government must deploy the right regulation to speed up the pace of change while ensuring a level playing field. Regulation must be achievable, however, and must not be overly onerous.
Scott Wardrop (pictured), chief executive of Eurovia UK, said: 'Increasing diversity and inclusion in general is something that I am personally passionate about. We have been working with Investors in Diversity and now with The 5% Club to tackle this issue, and I can already see the impact that young people are making to our business.
'We need to gain a more representative balance in our employees. That, for me, this is about empowering our leaders to make the right decisions on a daily basis.'
Kristine Pollock, group human resources and training director added: 'We are actively promoting other campaigns to encourage STEM, apprenticeships and more women into the industry, such as celebrating the International Women in Engineering day on 23 June.'